Introducing the next phase in roof rack evolution…
Make It Your Own
Ultra sleek, boasting a super low mounting profile and lightweight design, the BASE Rack provides unmatched simplicity, flexibility and personalisation in your roof rack set-up. Setting a new benchmark in strength and integration, the BASE Rack incorporates a revolutionary dovetail mounting system that makes attaching and removing loads and accessories easier, faster and more secure.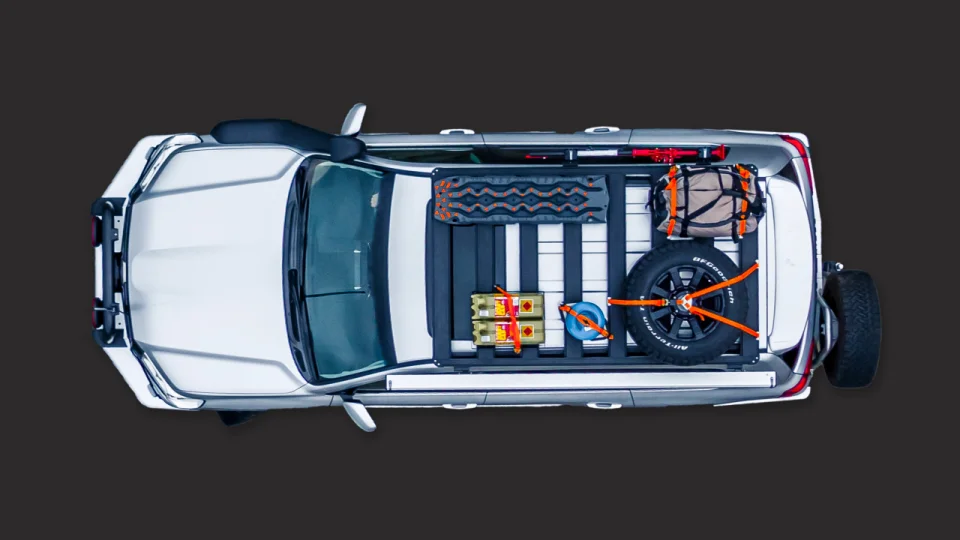 It's the obvious place for large, bulky items that are difficult to fit in the cabin of the vehicle. And with additional accessories now available, such as waterproof bags and spacecases, you don't have to worry about your gear being exposed to the elements and getting wet and/or dusty whilst travelling.
Canopy racks and roof bars are also widely used for trade and commercial purposes to facilitate the carrying of extra long items. Along with our selection of steel roof racks, ARB offers canopy roof racks for 4×2 and 4×4 utilities.